Abhay Singh: My struggle with Erectile dysfunction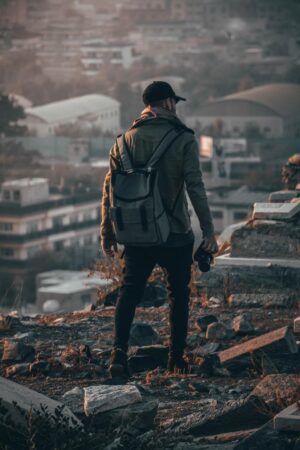 I started suffering from erectile dysfunction when I was 25. Being a young boy, It was a nightmare for me because till then I had no clue about erectile dysfunction. Like every young man, I thought it is a psychological issue and will fade away in a few days.
As usual, after some days of suffering, I visited a sexologist for treatment who made me believe that my ED is psychological with the little physical problem which will be solved with electrical stimulation on the penis. He looted hefty fees from me continuously for 8 months which opened my eyes and made me understand that my problem is more associated with the physical cause rather than psychological.
All these years, I visited umpteenth sex clinics, hospitals, babas, ayurvedic & homeopathic clinics, had numerous tests, tried lifestyle changes. These treatments cost me approximately 7 lakhs in Indian rupees but nothing was able to 'CURE' me permanently and all were quick fixes.
I believed that if I gain a full understanding of how an erection works and what is ED, I may be able to reverse it. I, therefore, bought books, read internet articles, spent countless hours in the discussion forum, spoke to the specialist, and tried to educate myself with every means possible. Studying and finding a cure for ED became my daily routine.
Back then, I was dependent on pharmaceutical drugs to gain an erection. But one day the drugs stopped working. I built up the resistance to the drugs and then those drugs were useless for me which supported me for years.
This was the wake up call for me and do or die situation. I was now determined to find a permanent solution to my ED. I started exploring new avenues of ED treatments other than conventional medicines. I started reading about new advancements in ED treatments and luckily found a news article "Erectile dysfunction: Stem cell therapy restores sexual function in phase I trial". This was the turning point for me.
I got curious about this miraculous treatment and started reading about it. For next 2 months, I explored and gathered every possible knowledge about stem cell therapy and how it will cure my ed. Though I found many articles about it, but I couldn't find testimony from anyone. I had no other option and stem cell seem to be the last resort for my agony.
Finally, I searched and inquired many stem cell clinics in India, and visited few and chose the one of best center and had my stem cell therapy done. I recovered within 6 months of treatment. This was a delightful experience to get my erection back.
As this is written, it has been more than 2.5 years since I found this solution.
Why I started edbyebye?
I started this blog to announce the world and share that we indeed have a permanent cure for this problem. Here, I want to help other men who struggle with erectile dysfunction and libido problem.
On Edbyebye, I share my experiences, knowledge, struggle and journey so far to find a solution for this problem. I offer free guidance to everyone who wants to reap benefit of my knowledge to overcome ED and libido issue.
If you are looking for any assisstance, you can call, whatsapp or mail me.
Email:sharemethestory@gmail.com
Call/Whatsapp: +91 8420350569
Thanks for reading my biography, I appreciate your time.