Will it last longer for this time? Which Erectile Dysfunction Drug is the Best? Will I be able to get a hard erection this time? Will I be able to satisfy my partner?
These questions were tormenting me during my ED suffering period.
Are you also one of those who have been suffering from erectile dysfunction for a long time now? If yes, then you must be certainly puzzled about which erectile dysfunction drug is the best.
Erectile dysfunction (ED) affects about half of the men aged 40 to 70, with just one in ten reporting total failure to get erections. Taking an ED drug causes an erection strong enough to initiate sexual activity in about 70% of otherwise stable men.
Must Read: The great Indian Sex doctor loot (Read this before going to doctor)
There are ample numbers of drugs that claim to help you get rid of ED. However, you must find out which one is the best of all.
I was suffering like you for 3 years and always in a quest to find a real and working ED drug. I tried and tested many ED drugs from allopathic, ayurvedic, etc before finding a permanent cure.
So hereby I am sharing my experiences with erectile dysfunction medications that I have tried.
Just to inform you, these medications will help you to get a strong erection and may not cure you completely and permanently.
Let us now have a look at the most recommended drugs that can help in treating ED.
Types of Erectile Dysfunction Drugs:-
Below, I have talked a lot about each drug that can be recommended to you by specialists. Make sure that you go through it properly.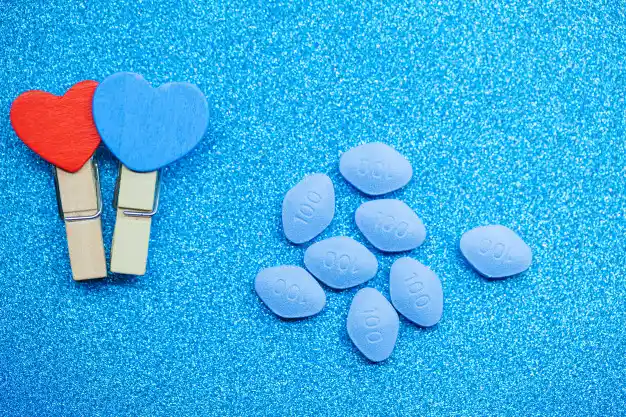 1. Sildenafil (Viagra)
Sildenafil is a prescribed drug for treating erectile dysfunction. It is available as a tablet and a suspension liquid. Both of these are taken orally.
It is also used in intravenous (IV) form, and can only be administered by a doctor. Sildenafil refers to a family of medications known as phosphodiesterase type 5 (PDE5) inhibitors.
It increases blood supply to the penis. This assists you in achieving or sustaining an erection.
Sildenafil is only effective for ED if you are sexually aroused.
How to take it?
Sildenafil must be taken at least 30 minutes to 1 hour before sex to be effective. It is best taken on an empty stomach or shortly after a light meal.
If you're taking it for the first time, I suggest starting with a 25mg tablet. Gradually you can increase the dose to 50 mg and 100 mg.
100 mg is the highest dose available for sildenafil.
Onset of action – 30-60 Minutes
Effectiveness Duration – Maximum 10 hours
Typical dose – 25-50-100 mg per day
2. Tadalafil (Cialis)
Tadalafil is a prescription medication that comes in the form of an oral pill. It is similar to sildenafil and falls in the same category of PDE5 inhibitors.
The difference is the effective duration of this medicine which is much longer than Viagra. This is why it is called the weekend pill because effectiveness lasts for about 3 days.
Cialis is another brand name for it. It is used to cure erectile dysfunction.
It works by enhancing blood flow to the penis during sexual intercourse, thus alleviating erectile dysfunction.
Starting dose of tadalafil is 2.5mg and the highest is 20mg
How to take it?
Tadalafil must be administered before sexual activity. One tablet should be taken at least 30 mins before sexual intercourse.
Make sure you only take one tablet a day. Remember not to chew the tablet.
Onset of action – 30-75 Minutes
Effectiveness Duration – Lasts for 3 days
Typical dose – 2.5-10 -20 mg
3. Vardenafil (Levitra, Staxyn)
Vardenafil is a prescription drug used to cure erectile dysfunction sold under the name Levitra. It is a member of the phosphodiesterase (PDE) blocker class of drugs.
It helps to get an erection if an individual is sexually aroused.
People generally try Viagra and Cialis initially but this drug can be explored if you didn't like the above two drugs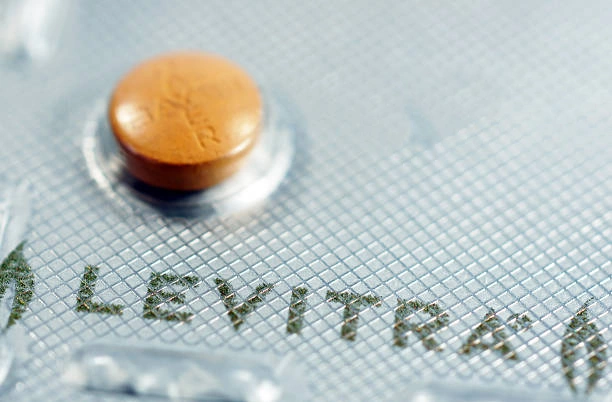 How to take it?
Always take this prescription as instructed by your doctor, which is usually on an as-needed basis.
Vardenafil should be taken around an hour before sexual contact, with and without food.
It can only be taken once a day. Doses can be spaced at least 24 hours apart. The tablet should not be compressed or destroyed in any way.
It is also helpful in premature ejaculation by increasing the time of ejaculation.
Onset of action – 60-120 Minutes
Effectiveness Duration – Maximum 10 hours
Typical dose – 2.5mg-5mg -10mg-20 mg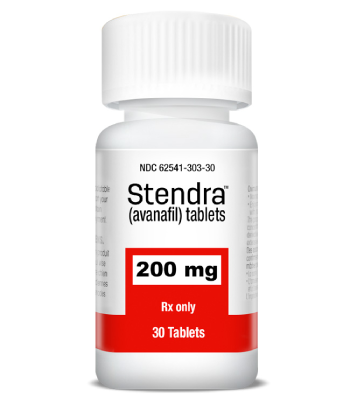 4. Avanafil (Stendra)
Similar to the above medications, Avanafil too helps in treating erectile dysfunction. During sexual stimulation, it increases blood supply to the penis.
An erection may result from increased blood flow. Avanafil does not affect your sexual desire.
How to take it?
Avanafil is available as a tablet to be taken orally. It is traditionally taken by men 30-60 minutes before sexual intercourse, with or without food as appropriate.
Avanafil should not be taken more than once every 24 hours. Follow the instructions on the drug label exactly, and ask the doctor or pharmacist to clarify some parts you don't understand.
This is less popular than Viagra and Cialis and hardly available in the pharmacy, especially in India. I can't say about other countries but this medication I could not find in Indian pharmacy
Onset of action – 30-60 Minutes
Effectiveness Duration – Maximum 6 hours
Typical dose – 50-100-200 mg
5. L-arginine
L-arginine is an amino acid that aids in the production of proteins. In the body, it also contains the gas nitric oxide. L arginine is similarly helpful in erectile dysfunction just like PDE5 inhibitors.
NO is necessary for erectile activity because it relaxes blood vessels, allowing more oxygen-rich blood to flow into the arteries. A good erectile function requires adequate blood supply to the arteries of the penis.
I have tried these medications for a long time and found it effective. The only issue with this drug is that you have to keep on taking this for a longer time. Once you stop taking it, again the ED situation erupts.
How to take it?
It is always suggested to take L-arginine in combination with other drugs. Let us have a look at them.
L-arginine and Pycnogenol
Since, L-arginine alone may not be enough to treat your ED, combining it with a herbal supplement called Pycnogenol may benefit.
The procedure also did not result in the negative events associated with ED drugs. Pycnogenol is a brand name for a product obtained from the pine bark of the Pinus pinaster tree.
L-arginine and yohimbine hydrochloride
Yohimbine hydrochloride, commonly known as yohimbine, is an FDA-approved ED treatment. However, the report found that the medication is only appropriate for mild to moderate ED.
Onset of action – Few days
Effectiveness Duration – Long Term Solution as long as you use it
Typical dose – 1-3 grams per day
6. Hardrock capsules
Hardrock is a versatile capsule that has been specially designed to help you achieve stable, regular erections throughout sexual intercourse.
The company claims that it is made with the substance of the most valuable Himalayan herbal mixture that has been cultivated according to Ayurvedic medicinal science.
Hardrock Capsule has no reported side effects and I used it frequently for having sex.
If you are looking for a herbal substitute for allopathic medicine that gives instant erection then you should give it a try
How to take it?
You can simply swallow these capsules with water. Make sure that you do not chew or press these capsules. Also, remember to follow a proper diet and avoid regular masturbation.
Onset of action – 45-60 minutes
Effectiveness Duration – 24 Hours
Typical dose – 1 capsule a day
When not to take oral medication?
I have shared my experience of using various erectile dysfunction drugs and I believe it will help you to get the answer of which erectile dysfunction drug is best.
Now, let me tell you something more about when these drugs should not be taken by you. As, of now you must have known that these drugs affect the blood vessels, which can be risky for you when combined with other medicines.
Hence, you need to rethink, before taking the ED drugs in the following situations.
When you are on nitrate drugs which are usually recommended by the doctor for treating angina.
Apart from this, some other drugs such as alpha-blockers can also have a negative impact when combined with the ED drugs.
If you are a heart patient, then do not take these drugs. The ED drugs can cause vessels in the heart, brain, and penis to enlarge, hence, they are potentially deadly if you have had a stroke, heart attack, or heart rhythm disorder in the previous six months.
Avoid, if you have low blood pressure or hypertension.
Not to take, in case you suffer from liver or kidney disease.
Common Side effects of oral medication
I have told you the good side of the drug but the negative part is that it has many side effects too. The higher the dose, the higher are the side effects.
Initially, when I was taking a low dose, I was able to withstand the side effects but when I switched to a heavy dose, my head started bumping, runny nose, blurred vision, and constipation.
Though, these drugs might be the 'magical blue pill' for many of us; but there are a lot of side effects which you need to be aware of.
The series of events could have a few unintended consequences. The following are the most common side effects of erectile dysfunction medications:
stuffy nose, runny nose, nasal congestion
facial flushing
headaches
Upset stomach, heartburn, or indigestion
back pain
vision problems
Less frequent ED medication side effects include priapism. This is an erection that lasts more than 4 hours and does not go away quickly.
Which erectile dysfunction drug is the best?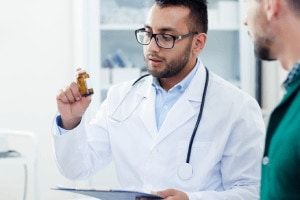 Now, after knowing all these popular impotence medications, we need to find which one is best for me.
I suppose there is nothing like the best drug for ED. It all depends on how well these drugs suit you and what is the situation.
All these allopathy medicines work by inhibiting the PDE5 enzyme and then rushing the blood to the penis. The best ED drug can be decided by many considerations.
People who have regular sex, for example, may choose to take Viagra, which is available as a normal pill.
If you would like to enjoy a whole weekend if your girlfriend on a yacht, then prefer using tadalafil.
If Viagra doesn't work for you or has more side effects then you can try tadalafil and other mentioned drugs.
Use Hardrock capsule if you are an Indian. It is a herbal alternative to these medicines
Before taking ED medicine, it is important to consult with a doctor.
What's an alternative to oral medication?
Apart from the oral medicines for treating erectile dysfunction which is a temporary fix, there is so much which can be done using new advanced techniques to cure ED.
Let us have a look at some alternatives for ED treatment.
1. Stem cell Therapy (Permanent Solution)
With the help of stem cell therapy, your stem cells will be injected into the penis for better and promising results. This has passed clinical trials and showed us a new way to cure erectile dysfunction.
This has given me a permanent solution for my 3 years long erection problem. I am thankful for this technology.
2. Shockwave therapy
Shockwave treatment entails the application of low-intensity sound waves to erectile tissues. The aim is to increase blood flow and promote the growth of new blood vessels. It has been considered to be one of the best alternatives to oral medication.
3. Platelet-rich plasma injections
Platelets are blood cell components that can aid in wound healing and the formation of new blood vessels. There are already several preclinical and clinical trials of platelet-rich plasma (PRP) therapy for ED, with a lot of positive effects.
How can I help you to treat ED?
Now, if you ask me, which erectile dysfunction drug is best, definitely, I would say it is Hardrock or tadalafil. But these are not permanent solutions, just temporary fixes.
Must Read: Best erectile dysfunction method
I can help all of you my ED sufferer brothers in the best way by suggesting to you the appropriate roadmap and strategies to treat erectile dysfunction since I have also been the sufferer.
Here I have shared my experiences and knowledge with you, which I have gathered over the years during my treatment. You can contact me, whenever you are stuck and wish to move forward and it's all free.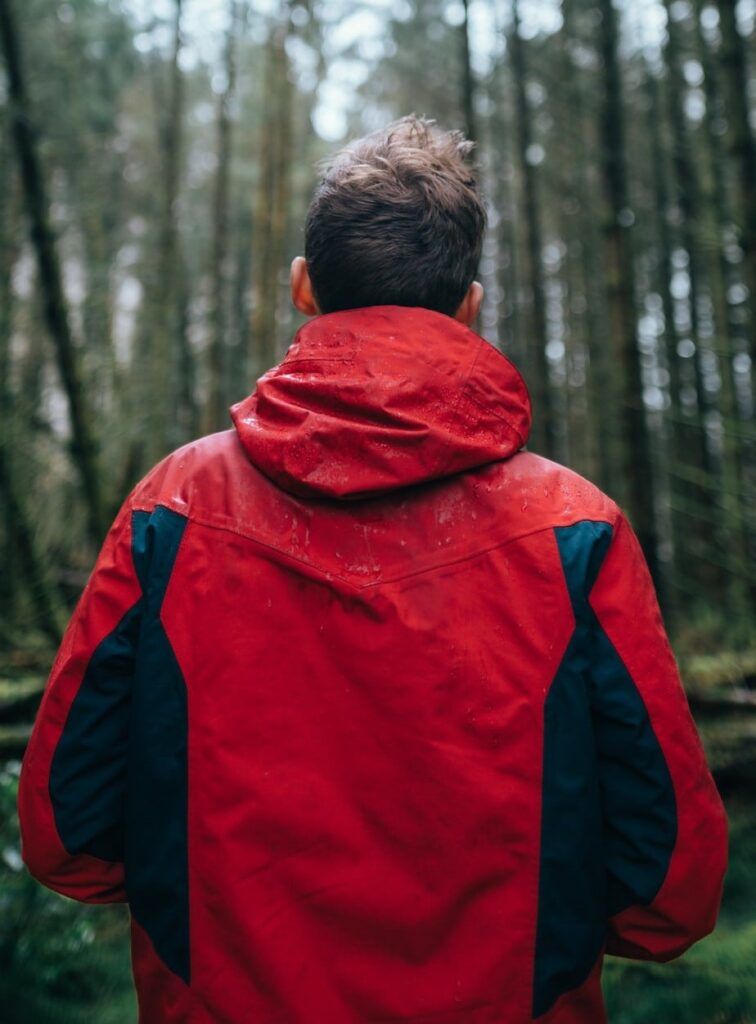 Hi, I'm Abhay Singh. The creator of this blog edbyebye and howtocuremyed.
I suffered from erectile dysfunction in my mid-20s. I could not believe my misery and bad luck.
EDbyebye reflects my experiences and knowledge I acquired during my suffering period. It explains how I tried various remedies and treatments and how I finally found a permanent solution.
EDbyebye is my way of sharing my experiences and guiding you to find your treatment.
Join our community and share your valuable thoughts.