Do you know about the penile doppler test for erectile dysfunction?
Penile Doppler test or Ultrasound is a procedure that is used to predict the response of your erectile dysfunction (ED) to vasodilation medications that enhance blood flow to the penis.
Going a little bit technical?
In short, Penile Doppler is a non-invasive, radiation-free, and cheap means of screening for penile arterial insufficiency (blood flow) in patients with ED.
In a Doppler ultrasound, the sound waves bounce off circulating red blood cells. A change in pitch signals the movement of blood.
So, it is the most important test to examine the root cause of ED and to find if blood flows to the penis is sufficient for erection or not.
Other names of Penile doppler are:-
Penile color doppler test
Penis sonography
Penile duplex color doppler test
Penile doppler ultrasound
Erectile dysfunction can have any two causes or both
Insufficient blood flow to the penis
Leakage of blood from an erect penis (Venous leakage)
So penile color Doppler ultrasound test helps the doctor to determine if your erectile dysfunction is inflow or outflow type.
How do you get your erection?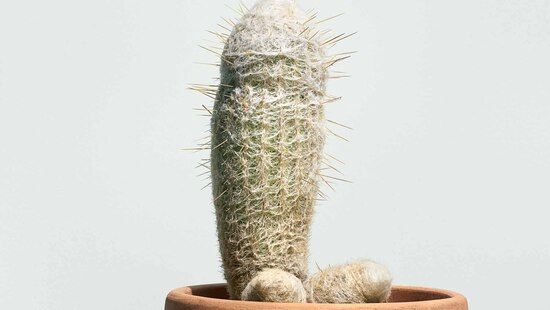 Blood flow is vital for your erection. During sexual stimulation, the arteries in your penis broaden and the penis loads up with blood. This blood is the thing that gives the penis the solidness it requires for sex. Veins in the penis choke, holding the blood in.
At the point when the stimulation stops, or when you ejaculate, the veins expand again and permit blood to flow again into the body.
Many men with erectile dysfunction have issues with this blood flow. The arteries probably won't enlarge enough for adequate blood to stream in.
Or on the other hand, the veins probably won't tighten enough to constrict the blood from streaming out. Both situations can lead to weak erections.
When to go for the test? (Prerequisites)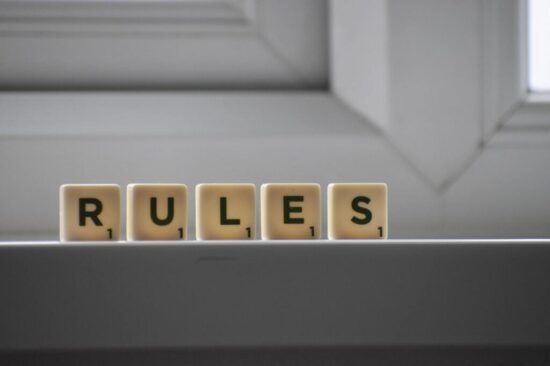 This is a test done to find the root cause of ED. It should be done in all patients suffering from erectile dysfunction, especially if the patient is less than 40 years and suffering from ED.
This is most desirable test to find the cause of ED.
You should go for the penile doppler test if:-
If you have been suffering from ED for more than 6 months
You are getting about 20-70% of penis hardness out of 100% if 100% is the hardest erection you ever get.
To know the root cause of your ED. (Though my report was incorrect and this test cannot blindly believe to be true.)
What not to do before going for the test
You are usually advised not to take any erectile dysfunction medications (such as Viagra, Levitra, or Cialis) for a day or two before the test.
You might also be instructed not to have sex or masturbate the day of the ultrasound.
How penile color doppler test is done (My experience viewpoint):
I had my penile doppler test 3 years back. Here, I will be narrating my experiences of the test.
1.Getting the doctor prescription for penile doppler test:
This test is usually not performed without a doctor's prescription so I had a hard time getting the prescription from the doctor.
I visited many doctors for ED and all have concluded my erectile dysfunction is psychological. Whenever I asked them to write me a penile doppler test, they brush me off saying you don't need it.
One day during the doctor's consultation, adamantly I said "I will not leave your office until you prescribe me penile doppler test" and then I started crying in front of him.
This is how I got my prescription from the doctor for the penile doppler test.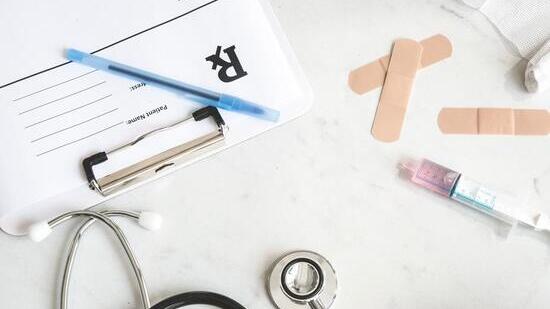 2. Appointment for penile doppler test:
I called 4 times to a hospital to make an appointment for a penile doppler test but never got the guts to face them because I was very much ashamed of my condition.
Even though I went to the hospital one time but looking the females in reception made me nervous and I left.
Finally, One day I decided to subdue my embarrassment and decided to know the actual root cause of the problem.
I made an appointment and visited the hospital. With courage, I asked the female receptionist that I have a penile doppler test appointment today.
She looked at me and asked me to go to the first floor.
3.Penile doppler test procedure:
Pre injection:
I went to the first floor and met the doctor. The test is performed while you are lying on your back on the examining room table of the USG department room.
Before injection, the doctor will check your penis length, girth, and shape and note it down in their report book.
A penile injection of a vasodilator agent called papaverine or Trimix is injected using a very small needle.
The Injection:
Injection papaverine is injected into the penis at a dose of about 45 to 60 mg. The injection is given via a very thin needle, so it's quite painless.
This injection will assist in relaxing up the erectile muscles in your penis, expand your penile arteries. This will bring about an expansion in the bloodstream to your penis and give you an erection.
For about 30 seconds, I was feeling a very strong burning sensation in the penis which eventually faded away in a minute or two. It was similar to a tiny "insect bite" sensation.
I was asked to imagine something horny and erotic and to stimulate my penis for more blood to flow in. It was very hard to get horny feelings when 2 people are standing beside you.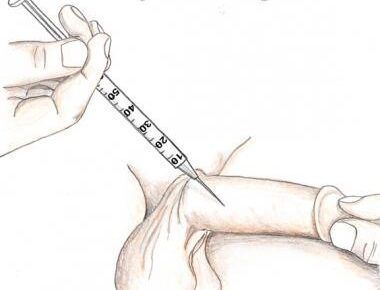 They gave me my privacy and went outside and asked to wait and try to self-stimulate myself to increase the blood supply of the penis.
Doctors usually give a low dose initially to a patient who is highly suspected of having psychogenic impotence as this will decrease the risk of priapism
If your erectile responses are late then the doctor may consider introducing more papaverine injection but not more than 60 ML maximum dose recommended.
Post Injection:
Using a small ultrasound transducer, placed along the shaft of the penis, they started measuring the blood flow in the penile arteries on both sides of the penis repeatedly at regular intervals of 5mins, 10mins, 15mins, 20mins, 25mins, 30min
In simple words, they hover the USG transducer over the penis to measure the blood flow during different phases of erection.
Repeat ultrasound of the penis is done to see the blood velocity of the penile blood vessels.
It took around 30-40 minutes for the whole procedure to complete. Doctor comes every 5-7 minutes to record the result in their machine.
4. How penile doppler test readings are taken :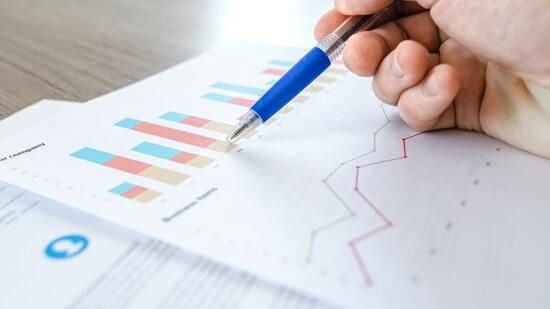 Penile doppler test is being done in the below manner:-
The peak systolic velocity (PSV) and end-diastolic velocity (EDV) is recorded
The doctor measures the full length and girth of the flaccid and erect penis.
In a normal state, the peak systolic velocity (PSV) of the penile blood vessels are more than 30 ML per second.
If penile erection response is late, it is also measured and recorded.
Blood fused penis gives the correct reading for any plague, fibrosis, and any structural damages in the penis.
5. Penile doppler test result:
You can ask during the procedure if doctor discovers any abnormalities.
As per a study by G.R.Medical College and Jayarogya Hospital, Gwalior, the erectile response is graded visually from E0–E5. Grade E4 and E5 are sufficient for penetration.
E0: No response
E1: Elongation of the shaft only
E2: Moderate swelling, no rigidity
E3: Full tumescence, no rigidity, easily bendable
E4: Full erection, partial rigidity
E5: Full rigidity for at least 20 minutes
These are further divided into four groups:
Group IV adequate response=E4andE5
Group III moderate response=E3
Group II Mild response=E2
Group I no response=E0 AND E1
If peak systolic velocity (PSV) is Less than 30 ML per second, it means there is arterial insufficiency.
In short, blood inflow is not sufficient and hence it can be concluded that there is blood inflow obstruction.
If end-diastolic velocity (EDV) is less than 3ML per second then it is normal. If the EDV is more than 3ML per second it means, there is Venogenic impotence or a venous leak.
In short, blood outflow is the problem which is not resulting in a hard erection because blood outflow is more than inflow. In this condition, you may not be able to hold an erection for long.
My result was E1 means I had severe ED and it had some physical cause.
Below is the chart which can be helpful to ascertain your problem.
| | |
| --- | --- |
| Arterial blockade | PSV< 30ml/sec |
| | Arterial Diameter < 0.8 mm |
| Venous leak | EDV > 3 ml/sec |
| Neurogenic ED | Normal study |
| Psychogenic ED | Normal study |
| Peyronie's disease | Calcified plaques |
| | Bent penis |
| | Curved Penis |
Credit for the table: Blue ribbon prostate clinic
What doctor revealed about my result:
My erection response was very poor means my response to papaverine injection was poor and erection was not sufficient for penetration even with injection.
I got a very soft erection. Just my penis was filled with blood but it was not stiff enough.
Though I was sure that I have some physical root cause, but the doctor was very biased and keep on uttering " you are a young boy, ED happens to old people so I am certain that your problem is psychogenic".
I expected a true and fair result but he gave me clean chit and said you don't have erectile dysfunction and your ED is related to mental and not physical.
He replied, here in the clinic, sitting naked, you would be feeling embarrassed and that would be causing hurdle in your erection so papaverine injection didn't work in that case
I countered his statement by saying that I didn't get proper hardness during the procedure even with papaverine injection it means I have some problem. Erection with injection is involuntary and it has to be automatic without getting sexually excited.
He refuted my claim and handed over my report and told me that I have a psychological problem and advised me to visit a psychologist or psychiatrist.
I was very heartbroken because I went there with an expectation to find any concrete root cause of my ED. But nothing came out because the doctor was biased and didn't admit my ED has physical causes. I left the hospital with sadness.
So, boys, you can't always rely on the penile doppler test to find a proper root cause.
Must Read: Best ED treatment work flow and flow chart to find correct treatment.
Is penile doppler test safe?
Yes, generally penile doppler test is a very safe procedure.
There is no danger of bleeding or disease. There is no issue in erection or urination or having a child in the future.
Notwithstanding, there is one thing you should be cautious of when you are going in for Penile Doppler test. After getting the papaverine injection, you can have a delayed erection of over four hours (Priapism).
If there is a prolonged erection for more than four hours, you should quickly go to the urologist who will apply anti erection injection to ease the priapism.
Is Penile Doppler test painful?
The penile doppler test is usually not very painful.
This is a non-invasive procedure by hovering an ultrasound transducer (Hand gadget) over the penis which reflects the ultrasounds from the flowing blood vessels of the penis so, the procedure itself is not painful.
The only painful aspect is giving the papaverine injection into the penis, which is done using a very thin needle similar to the needle used in diabetes insulin injection.
You may feel a burning sensation on the penis from 30 seconds to 2 minutes that's all.
So, conclusively it is not a painful procedure.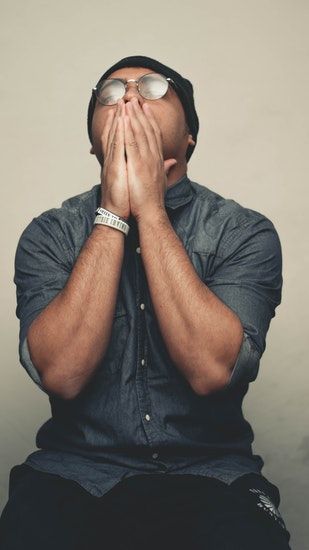 What is the cost of doppler test in India?
Usually, the price of penile doppler test in India varies from ₹ 3000 to ₹6000 or USD 40 to USD 80.
When penile doppler test is incorrect (Very important- Must read)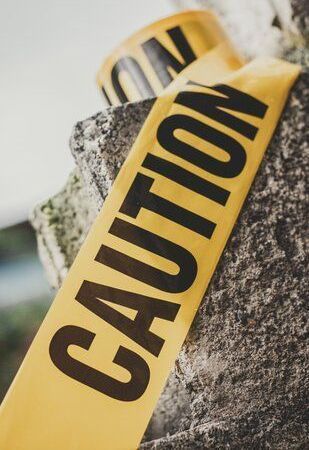 I have noticed that many times many doctors use different methods for the penile doppler test which is incorrect.
Many doctors are not well informed about the correct procedure of the test.
The correct method which I am going to elucidate here is explained by the pioneer andrologist of Mumbai.
If your penile doppler is done using PDE5 inhibitor (Viagra, Cialis, and Levitra) instead of using papaverine or trimix injection, then it may give the wrong results and the procedure is incorrect. You get an involuntary erection without any sexual stimulation with papaverine injection that will give correct readings of your erection quality and inflow and outflow of blood.
The doctor scans the penis immediately after the injection and at a 5-minute interval for 20-30minutes. To correctly measure inflow and outflow of blood, you must gain a hard strong erected penis. If you haven't got a hard erection during the penile doppler test procedure and the doctor has done scanning on the soft penis, then the result will be incorrect. This is the most common mistake done by doctors. So, make sure you have got a very strong hard erection during the procedure.
Do you need a doctor's prescription for the penile doppler test?
It depends from country to country as per their specific law about tests and medicines.
In India, it depends. Some labs don't ask for a prescription and some labs ask for a prescription.
Better, visit a urologist and plead in front of him to prescribe you the test. Once he agrees, ask him where to get it done if you have no idea where it is being done.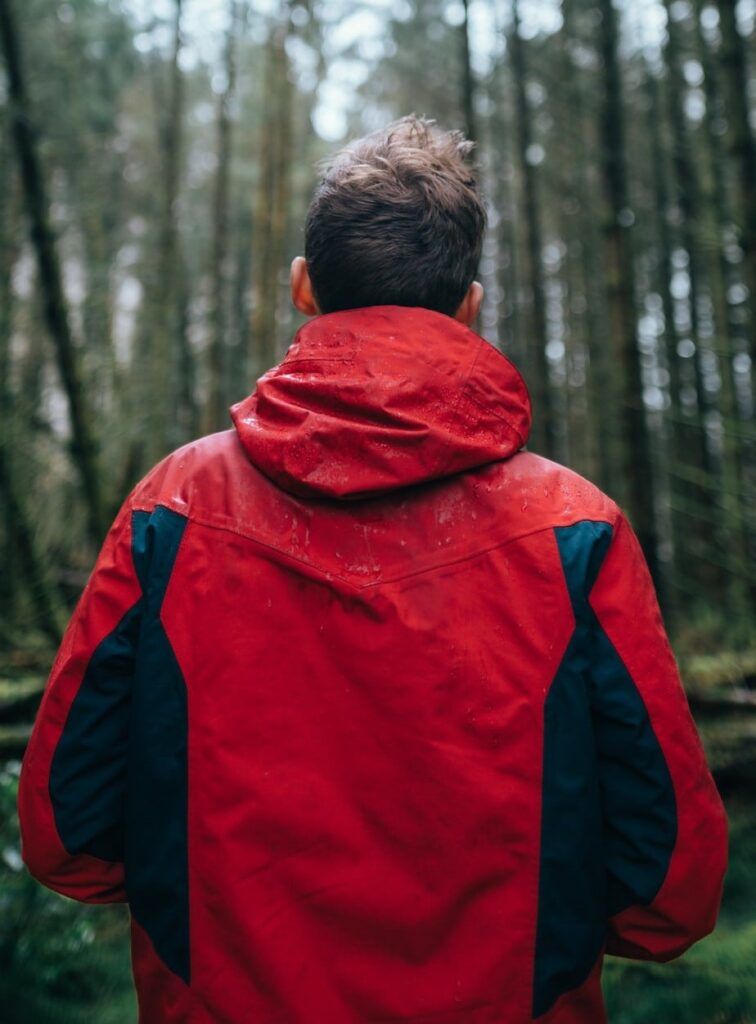 Hi, I'm Abhay Singh. The creator of this blog edbyebye and howtocuremyed.
I suffered from erectile dysfunction in my mid-20s. I could not believe my misery and bad luck.
EDbyebye reflects my experiences and knowledge I acquired during my suffering period. It explains how I tried various remedies and treatments and how I finally found a permanent solution.
EDbyebye is my way of sharing my experiences and guiding you to find your treatment.
Join our community and share your valuable thoughts.