I was leading a happy and delightful life until ED hit me hard. My erectile dysfunction story started when I was 26, energetic, and young.
This is going to be the first blog of the "My ED experiences" series. Here, I am going to share with you my story of being ransacked by hakims, quacks, sexologists, and so-called sex doctors like the endocrinologist and urologist.
Firstly, I would like to highlight the booming and commercialized industry which no one talks about. If I ever wish to become a doctor to be rich, I would like to become a sexologist. LOL
According to arizton advisory, The global erectile dysfunction market size is expected to reach $4.25 billion by 2023.
According to the report, key drivers for erectile dysfunction market growth are
Increasing disease awareness
Growing patient willingness to seek medical assistance
The increasing presence of favorable guidelines
The growing number of chronic medical conditions
Increasing marketing efforts for promotions
That is to say, rising adoption of a sedentary lifestyle and increasing incidence of lifestyle diseases are further anticipated to fuel growth.
Secondly, you need to know my erectile dysfunction story to understand the post topic.
---
1.My erectile dysfunction story snippet: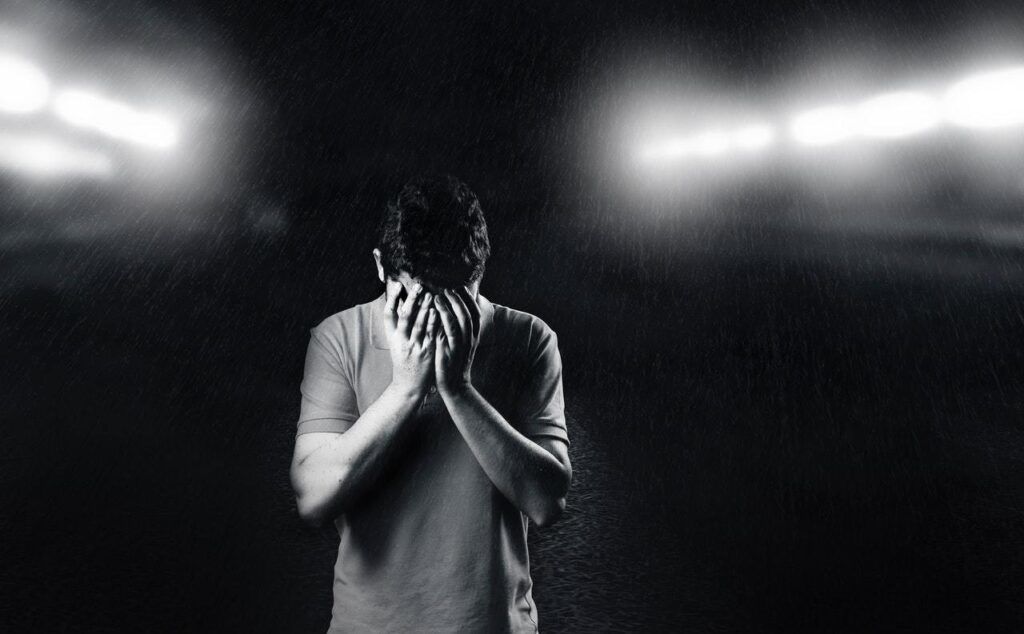 My first ED confrontation:
I was living a peaceful, stress-free life in 2016. A few months ago, I joined my dream company and was working hard to accelerate my career. I moved to a new city and was exploring the city and making new friends.
One day, I was feeling uneasy and took sick leave from work. I informed my boss and colleagues about the same. I had one special lady colleague at the office who seems to have a soft corner for me.
In the evening she called me and inquired about my health. She abruptly replied, "I am coming to see you at your place". I got sexually excited and my lust made me horny.
Just to clarify, I was not new to the sexual world and was sexually active with my girlfriend before we set ourselves apart a few years ago.
So, technically speaking, I was not in touch with sex life for a while and was eagerly waiting to break my long fasting.
I was eagerly waiting for her and started my preparation for getting laid. Suddenly, I touched my tool and was expecting my tool to be equally excited as I was but it was cold and limp.
To sum up, deep down I know, I was experiencing some erection issues for a few months.
This hit me hard and I got anxious about my performance. I thought, "What happened to me? Why is it not getting hard?"
That was the situation of my pride and respect. I started thinking, "What if I fail today, how will I face her tomorrow".
I tried masturbating but all in vain and was not getting hard enough. My heart started throbbing quickly. I was sweating profusely. My condition left me confused.
I immediately dialed my female colleague and made some excuses and asked her not to come to my house.
It was embarrassing and disgusting. I was disheartened for missing an opportunity after a long time. I didn't know back then that my erectile dysfunction story is going to be very long.
My first doctor visit experience:
Immediately, after revoking the date, I searched for a doctor's number and booked an appointment. I was very embarrassed to discuss my problem with anyone.
With so much courage I visited him. I shared my problem and the doctor rubbishes my response stating that it's all in your mind.
"Erectile dysfunction in young men majorly is the result of psychological issue and performance anxiety," he said. He prescribed tadalafil and said no need to visit him again. I was relieved and started my normal life again.
Doctors loot started in my impotence story:

I observed my erection for 2 months after my first doctor's visit. According to the doctor, my weak erection root cause is in my mind.
I was convinced that it is because of performance anxiety or any other mental issue and not because of any physical issue.
But, my erection was not like I used to have. I other words, I was getting about 90% hardness in the morning and masturbation which gradually came down to 20% in 3 years.
I anxiously waited for 2 months and finally, decided to visit a renowned sexologist who has got about 4.8 stars rating on google. With so many expectations, I visited the doctor.
I witnessed so many young patients along with old lined up in the clinic. I got my token number, paid Rs 1500 for the consultation fee, and sat in a queue. It was embarrassing to know that people are ogling at me.
After one hour, my token was announced and I entered the doctor's cabin. Condescendingly, he asked my problem. I reiterated everything and he took out a paper and wrote medicine.
He replied "your penis nerves are weak, a clot in penile arteries and you need to go for electrical stimulation in the penis every week for 2 months.
I was offered 3 packages of treatment. One package cost Rs xxxxx, the second one Rs yyyyy, and the third package costs around Rs zzzzz. Higher the cost, higher the chance to be cured.
Bizarrely, he found out my root cause and prescribed these medicines without any tests or physical checks. He seemed to be a "BABA" to me who can predict your problem and causes with mystic power.
I enquired about my problem which he scornfully replied and rudely asked me to leave and wait for him outside. I was perplexed and saddened by his behavior.
Went outside and started waiting for him. In the separate cabin, the doctor asked me to unzip my pant and underwear and lay down. Then a girl came inside, cleaned a machine, and gave me two handles to put it on my penis. She started the machine and electrical shock wobbled my penis.
After 20 minutes, I came out and the doctor's helper gave me a bag of ayurvedic medicines. There were about 4 different kinds of medicines.
I was baffled to know the charge of Rs 12000 for medicines and electrical stimulation.
I had no other choice but to pay them because I was left with no choice.
It is better to pay the doctor than to suffer in solace.
They directed me to visit every week for electrical stimulation which they charge heavily.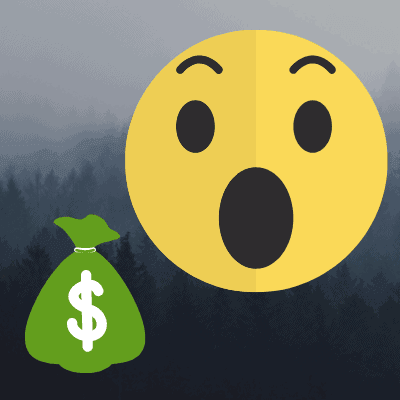 Now, the following vicious cycle started
Visiting them every week for electrical stimulation. Paying them a hefty fee and cursing my fate.
Every month they repeat the medicine and charge approx Rs 10000.
Asking doctors every time if I will be cured. They confirmed that I will be cured in 12 months. Keep on visiting us.
Taking medicine every day as prescribed which gave me a good hard erection.
Every week they used to call me and remind me to visit the doctor for electrical stimulation which is very suspicious. I have never seen any doctor who calls his patients desperately for treatment. They always look desperate and greedy for money.
Result of my treatment after 6 months: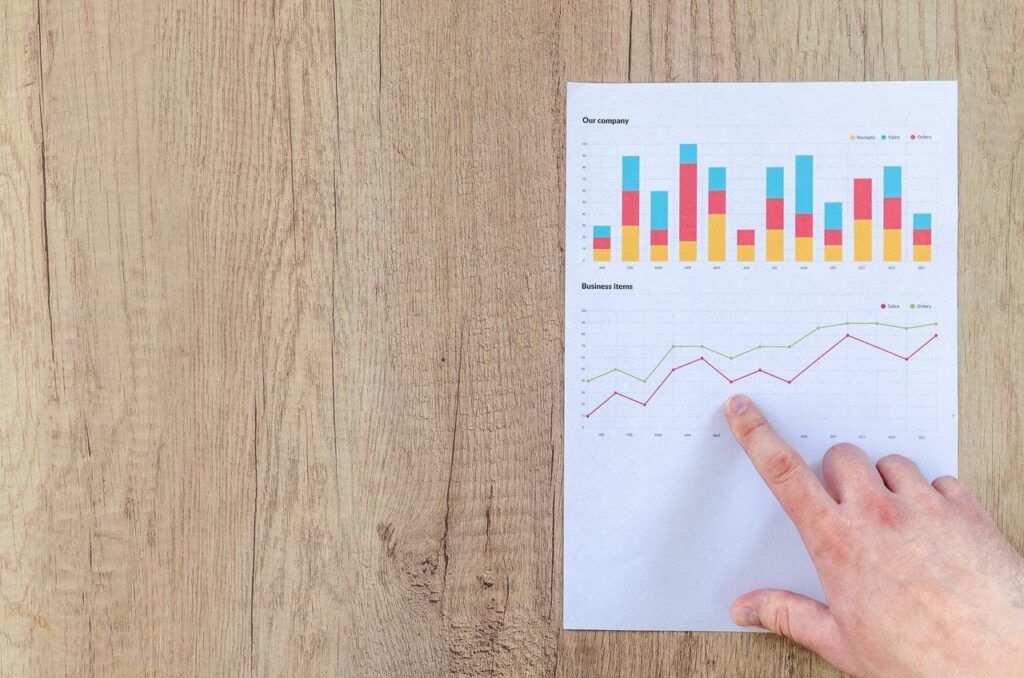 After six months of treatment, I was told that I am absolutely fine now and only performance anxiety is left. The physical problem is now far gone
I was told to slowly lower the medicine dose every month and eventually stop it after 6 months.
I followed his directives and with lots of hope, I tried lowering the dose of medicine but my erection didn't stand hard with the lower dose.
Now, I realized that I have been thugged by this sex doctors.
I started searching online about the medicine which I have been taking for 8 months.
After lots of searches, I found the exact medicine which is priced at Rs 450 online, and I was charged Rs 2000 by the doctor. What a looter my god.
I was awestruck and disheartened. Finally, I stopped going to the clinic. They kept on calling me to come to the clinic but I denied straight forward.
I made friends with my co patients. They also narrated the same horrible story that after paying gravely for 8-9 months for treatment, they got no benefit. It's all vain.
I wasted around Rs 90000 in 8 months.
The cycle of doctors visits continued:
After my first poor experience, I decided to keep the stock of instant erection ayurvedic medicine which the doctor used to prescribe me.
Meanwhile, I found a beautiful girlfriend but my erectile dysfunction story continued. Now, I started ordering ayurvedic medicine online and using it whenever my girlfriend visits me.
To find a permanent treatment, my vicious cycle of doctors visits continued:-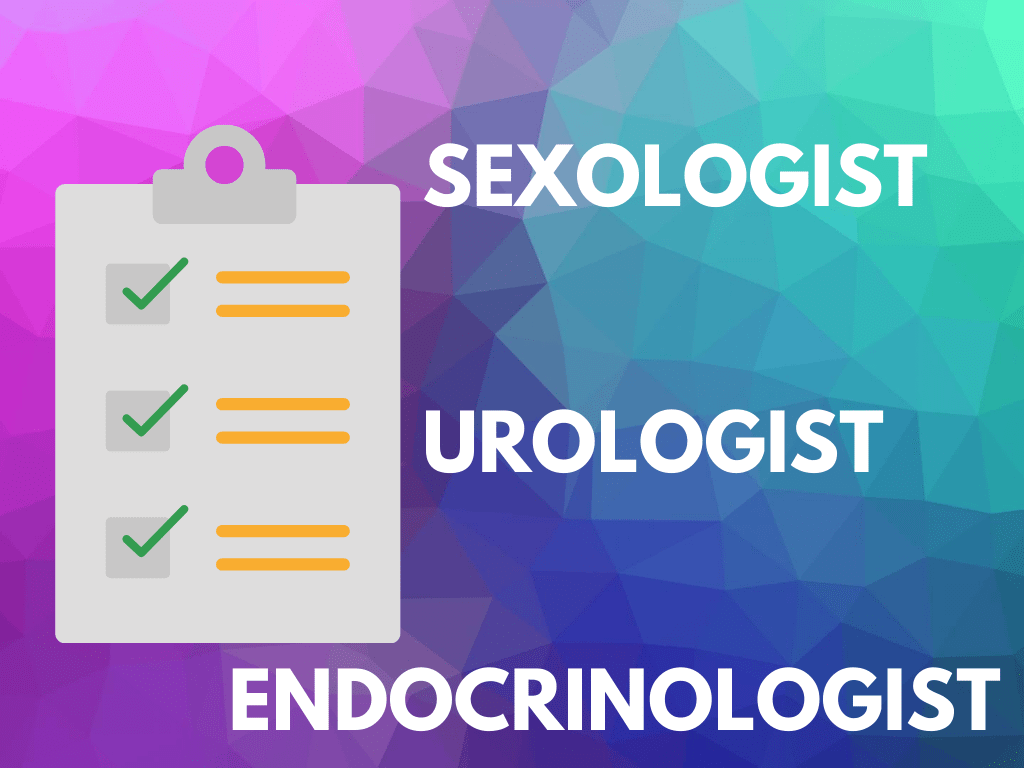 Urologist – I visited a urologist for this problem. He checked me and said it's psychological.
Again some Urologists – I again visited a few popular urologists in the renowned hospitals with lots of hope. I asked for various tests. All tests were normal and they rubbished my claim of poor erection with a psychological issue.
Sexologist and endocrinologist – Time passed, I visited some more renowned doctors in my city. All were prescribing the same, viagra, and Cialis for my problem and keep on shrugging my issue and declaring it as performance anxiety.
Ayurvedic – Then, I contacted the famous ayurvedic Dawa khana which has got good reviews on google. He promised and guaranteed, I will be cured in some months with his medicines. he charged me Rs 5000 every month and courier tons of medicines, creams, and massage. Took it for 4 months and got no betterment in my condition. Wasted approximately Rs 20000
Sexologist – I searched two promising doctors in Delhi and visited them. I was hopeful because their reviews were fantastic. I visited both of them. They listened to me for 2 minutes and without blink replied it's because of nerve weakness and I need to go for medicines and shock wave therapy. I took their medicines for 4 months but didn't see much benefit. They also guaranteed my problem will vanish within a few months of treatment because they have cured so many like me. I was elated hearing this. They were also offering many packages of treatment.
Andrologist – Visited a well-known doctor of Hyderabad. He asked me to take l Arginine with tadalafil and also asked me for shock wave therapy which I refused. I took medication from him for 3 months. He too said with confidence that he has capabilities to permanent cure me with his medicines. Just keep on coming to them for treatment.
Likewise visited many more doctors in my city and all over India. Most of them guaranteed me to cure my ED permanently and ransacked me.
At last, visited a urologist and

cried in front of him to cure me.

I requested him to write down the penile doppler test for me else I will not leave the place. He wrote it down and said you have psychological ED. He also enlightened me with some unique reason for ED.
I had my

penile doppler test done and it was normal

. Dismayed by my report because I could not find the root cause of my ED
I was managing my erection with viagra, tadalafil, and ayurvedic medicine but eventually, my problem escalated. My morning erection came down to zero and in masturbation and sex, I was getting around 20-30 % erection. I was gravely depressed with my life and wanted to end it.
More doctor's visits – In my whole erectile dysfunction story, false promises from doctors, and their inability to find the root cause discouraged me and was pushing me toward suicide. My hunt for a permanent treatment continued until I found my permanent treatment of ED in January 2018.
2. What have you learned from my erectile dysfunction story mistakes?
I made many mistakes initially when I started my treatment journey. It was merely my ignorance and emotional vulnerability which prompted them to manipulate me according to their need.
There are many learnings from my story which will help you to make proper decisions and save your precious and hard-earned money.
So, what are the mistakes I made:-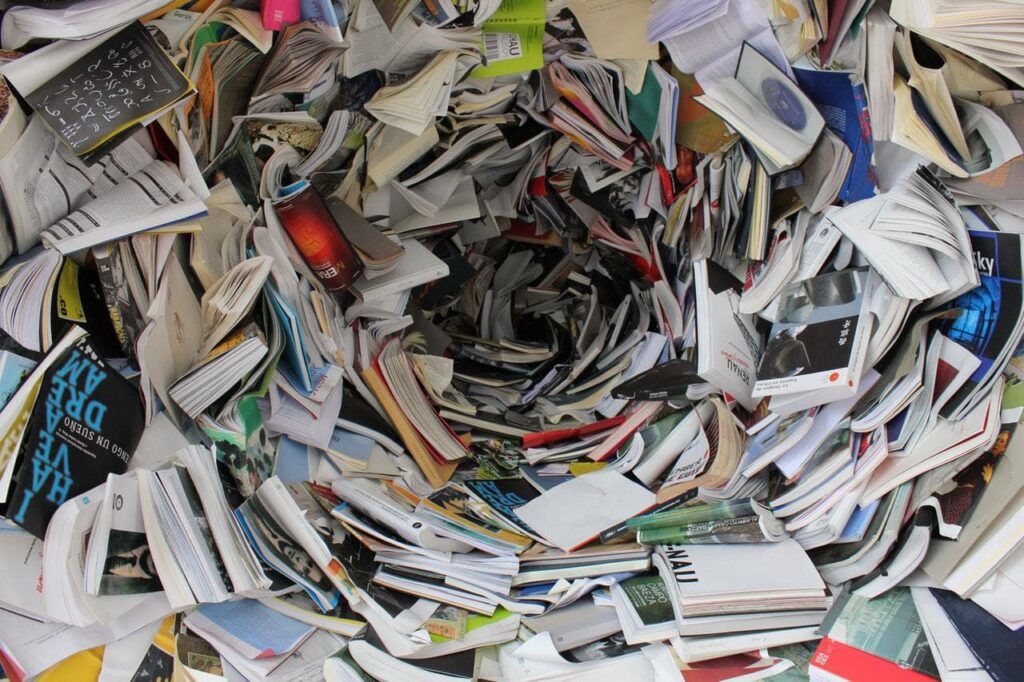 I visited the same type of specialist i.e urologist umpteenth time in a hope that someone will say something different and will prescribe unique and permanent treatment. But all have said it's psychological and prescribed medicine, viagra, and tadalafil.
I was emotionally vulnerable at that time so I fell into false promises of quacks. They kept on offering me the guarantee to cure my problem and I spend extravagantly without giving a second thought.
Doctors tried to manipulate me and I was being controlled by them which could have been avoided
There were poor research and planning for taking treatment.I didn't draft any treatment approach plan and was consulting any kind of doctor. I should have researched properly and made a roadmap for the same.
I was fooled to pay high prices for treatment. However, deep down I knew treatment is costly and it looks suspicious but I ignored my innocuous feeling and continued treatment.
I was misled by google ratings, social media, quora marketing, hoardings, and strategies of quacks. Quacks who make these advertisements end up making a lot of money by taking advantage of social reservations about discussing sexual problems.
3. How to identify quacks and a real sex doctor:
I wasted around Rs. 400000 in visiting quacks, tests, traveling, consultation, and medical charges. Finally, I visited a correct clinic who directed me for real permanent treatment.
In other words, I was fooling around for 3 years.
Now, the main question arises. How to identify a real doctor.
So, based on my erectile dysfunction story, here it is:-
Anyone who advertises cannot be qualified. As per the rules of the Medical Council of India, doctors cannot advertise. So, don't run to all doctors who advertise. Still, if you want to visit, pick one good one and you may visit only ONCE. Do not consult with all those expensive commercialized doctors else you will be left penniless.
If someone charges exorbitantly high then be cautious because he would be taking advantage of your fragility. For instance, the popular sexologists of Delhi you can find on the internet charges unreasonably high. Just have a google search.
Do not give heeds to sex remedies posters because they are quacks disguised as doctors.
Do not get treatment from those doctors who offer miraculous cure and guarantees you treatment within some months for example in ayurvedic and hakims clinic.
If someone offers you medicine and explains your root cause without checking any test reports then he might be cheating you.
If a doctor keeps on following up with you to visit the clinic or looks desperate, stop taking treatment from them. Real doctors do not follow up with their patients. It shows their desperation to earn money.
Refrain from taking consultation from doctors who offer different packages for treatment. Have you ever seen cancer specialist doctors offer differently priced treatment packages? I guess no.
Abstain from getting involved with quacks who have circulated their mobile number on the net. Have you ever seen any doctor who has publicly shared mobile numbers on the net and is ready to consult you anytime for free?
If you see many patients in the clinic are offered similar kinds of treatments, then the doctor is doing herd treatment and it is a trial and error method.
Above all, hear your heart. If you get negative vibes and feels like being cheated, escape from there as soon as possible.
4. Guidelines for choosing the correct doctor for ED treatment: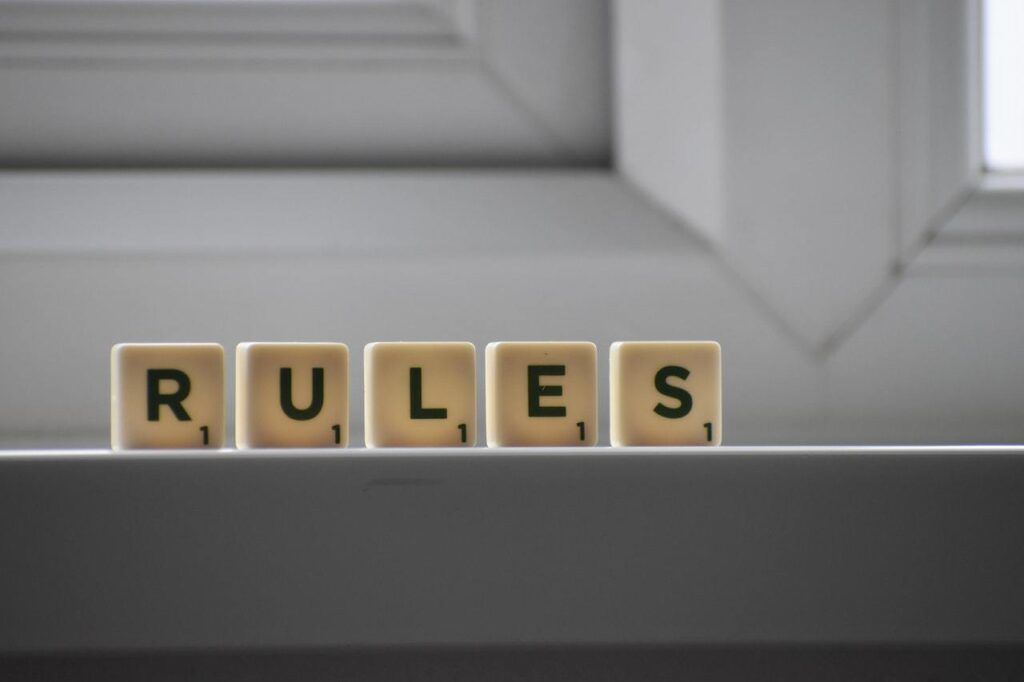 Here, I am listing down guidelines that may help you to choose the correct doctor and save tons of your money.
Every person's impotence has different underlying causes that need to be Targeted. For this, you need some standard tests such as:
Testosterone
Thyroid
Blood pressure
Sugar
Vitamin D
Penile Doppler test
To cure your ED, you need to work out a road map and avoid going to similar kinds of specialist doctors over and over.
Guidelines are as follows:-
Select a urologist in a well-reputed hospital like Apollo or fortis. Visit him and let him check your body and have all the tests done mentioned above. Maximum, consult 1 more urologist if you are not happy. All urologist prescribe the same thing and have similar sort of treatment methods
If you are still not delighted with the treatment of the urologist, you can choose any one popular sexologist who charges heavily if you can afford it. Better would be to avoid such doctors because most of the time you will be wasting your time and energy. Still, to convince yourself that you have tried, you can visit only one such commercialized doctor
Don't visit roadside quacks for quick remedies
If you want ayurvedic treatment, you can go ahead and choose a good doctor from your area. Just be reminded, if he charges exorbitantly high, leave the room and search someone else. You can try with one or a maximum of two ayurvedic doctors.
Don't fall into trap of false promises and guarantee schemes. My erectile dysfunction story has shown you
Leave the treatment of doctors who keep on following up with you to come to the clinic.
Takeaways:
I have nearly lost Rs 400000 and invested Rs 300000 in my erectile dysfunction story. It was a long and bleak period of my life.
I wish if I knew the right direction then I would have put my money precisely instead of letting these looters loot me.
I was almost ready to end my life but God saved me. If I was not financially sound, I would have been still suffering.
Sex is a taboo topic in India and no one wants to share their problem with others. These commercialized doctors use our social reservations and put their hands in our pockets.
Everyone's cause of ED is different and there is not a single solution for this. You need to find your own treatment as I have found mine.
In the process of finding your treatment, just beware of how much money you are spending and are that money going to the right treatment.
Don't keep on getting cheated by these white-collar commercialized quacks and use your discretion.
These guidelines are based on my experiences. You are free to offer some more information in the comments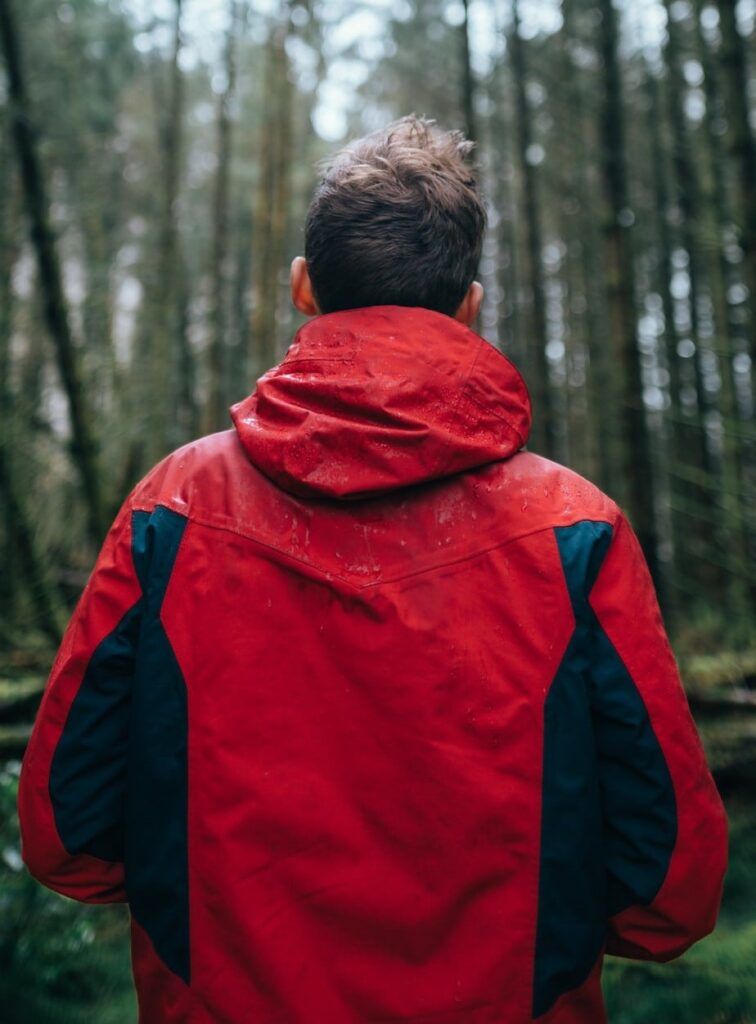 Hi, I'm Abhay Singh. The creator of this blog edbyebye and howtocuremyed.
I suffered from erectile dysfunction in my mid-20s. I could not believe my misery and bad luck.
EDbyebye reflects my experiences and knowledge I acquired during my suffering period. It explains how I tried various remedies and treatments and how I finally found a permanent solution.
EDbyebye is my way of sharing my experiences and guiding you to find your treatment.
Join our community and share your valuable thoughts.